Customized Quote and Detailed Proposal
We contact a wide selection of providers for you so you always have a choice. We believe that having the power to choose between Broadband, High-speed Data connections, MPLS Network providers, Integrated, Managed Services options and VoIP providers results in a better service selection and lower prices for our customers. Once we have covered all your options and requirements, we will send a detailed Proposal detailing:
Loop and Port fees
Per minute voice rates
Installation Fee - if any
Router Included - Yes / No
Long Distance Rates -

Intra-State Outbound + Toll Free
Inter-State Outbound + Toll Free

LD Billing Increment - 6 second, 4th decimal rounding or ... Full min rate regardless.
Package Minutes Included - Local Minutes, LD bucket or unlimited
FSLC/LDAC/LNP/EUCL Charges - or get blind sided when you see your first invoice.
:: Lowest Price Guarantee ::
Leading Corporations Choose ECS Telecom!
Multi-location enterprises have unique technology needs and challenges. Our in-depth expertise, understanding and leading solutions have rewarded us with satisfied customers in a variety of industries. :: MORE ::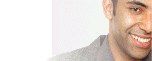 Customer Login:
To look up a quote that you were previously given :: quote lookup ::
If you need to contact us for any reason, please, do not hesitate to call or email us at your earliest convenience. We will do all in our capacity to respond to your inquiry immediately.
All of the quotes you generate will be stored for 6 months. Come back and compare your old results for updated rates.